Give your child the foundation for lifelong success with our Kid's Martial Arts classes
At Hwang's Martial Arts we believe that no activity focuses on developing your child's character and behavior like great martial arts instruction. That's why we've committed to using our Kids Martial Arts program to offer families in Palm Beach Gardens, Jupiter, and West Palm training that will help students develop not just physically, but mentally and socially as well. But, you don't have to take it from us. Parents of our students have said they have noticed the following developments in their students:
Increased Focus & Concentration
Improved Self-Control
Greater Self-Esteem
Better Grades
Growth in Leadership Skills
Goal-Setting and Achievement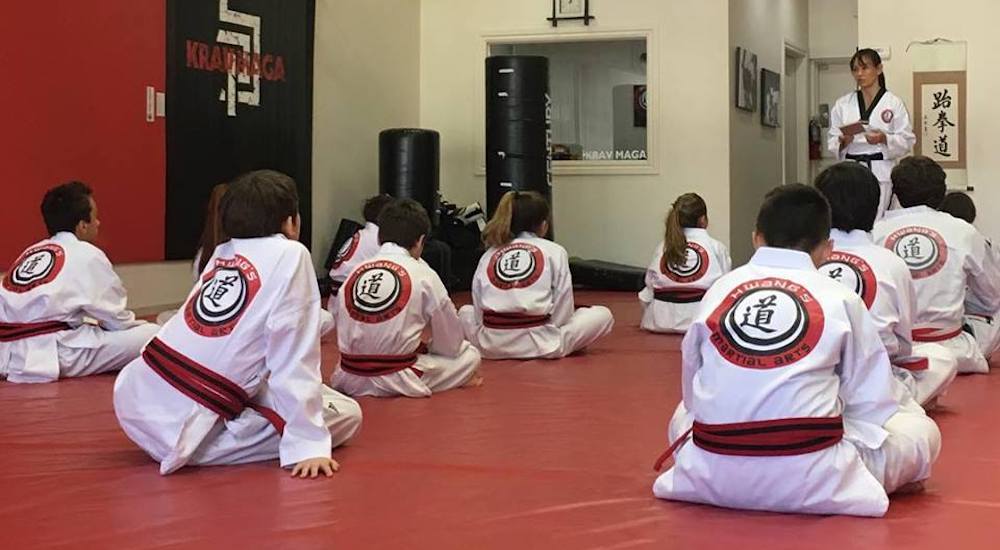 Kids Martial Arts combines traditional and contemporary techniques to teach realistic self-defense
Our classes are inspiring, challenging, and fun. But, they are taught with a purpose. We utilize stand up techniques from traditional TaeKwonDo and ground work from Gracie Jiu-Jitsu with elements from the more contemporary discipline Krav Maga to teach our students practical, realistic self-defense. This combination provides our students with the skills they need to defend themselves from any position, as they dedicate themselves to the hard work of earning a black belt.
Get your child started with martial arts training in Palm Beach Gardens today!
Hwang's Martial Arts is conveniently located in Palm Beach Gardens to also serve the Jupiter and West Palm communities. We offer a variety of classes every day of the week, so you can always find a class that fits your student's schedule and skill-level. If you want to know more about how we can help your child develop a habit of excellence, fill out the form below.