Have fun and stay fit with Teen and Adult Martial Arts classes in Palm Beach Gardens
At Hwang's Martial Arts, we believe it's never too late to start reaping the benefits of martial arts training. That's why we offer a well-rounded Teen and Adult Martial Arts curriculum that will help you stay fit in mind and body. If you are looking for a way to hone your focus and relieve stress while increasing:
Strength
Agility
Flexibility
Coordination
Join us today in our Palm Beach Gardens gym for a trial class today!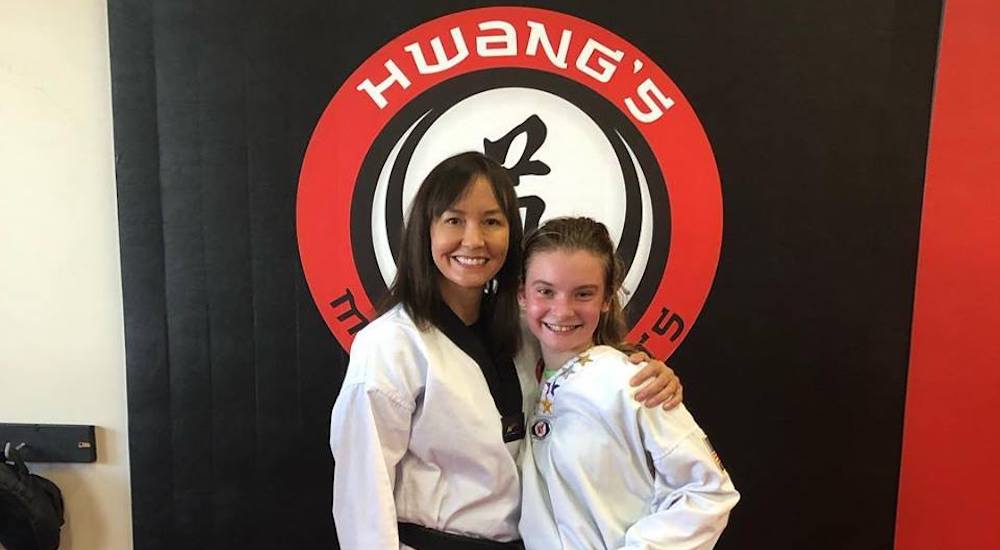 Our Teen & Adult Martial Arts curriculum offers a balanced training regimen
Brazilian Jiu-Jitsu is foundational for our Teen and Adult Martial Arts curriculum. Jui-Jitsu, which translates to the "soft" or "flexible" technique, uses the opponent's weight, position, and direction of movement to determine the right counterattack. It teaches the practitioner the power of accepting and moving with the sparring partner, rather than forcing movement against them. We combine this training with the practical self-defense technique, Krav Maga, to give our students a diverse, well-balanced methodology that combines traditional and contemporary martial arts.
Your Trial Teen and Adult Martial Arts class is always free!
At Hwang's Martial Arts, we know that making a commitment to weekly training can be a big ask of your wallet and your calendar. But, we strive to make high-quality martial arts classes easily-accessible to the wider Palm Beach Gardens, Jupiter, and West Palm communities. That's why we have a variety of classes, offered every day of the week, so you can find one that fits your schedule. Plus, your first class is free so you can discover for yourself how training with us will be a great investment in yourself. If you're interested in finding out more, just fill out the form below.